What is cuticle oil & why do you need it?
Cuticle oil is exactly what it sounds like. It's oil that you massage into & around your cuticles. Formulas usually contain oil(s), vitamin E, and sometimes other ingredients. Just like the skin on your hands, your nails can get dry when exposed to the elements, handwashing, sanitizing, etc. While lotions and creams are better than nothing, cuticle oil is the best product to use for nail health. The oils are absorbed into your nail matrix (more about the nail matrix here and here) and can lead to stronger, more flexible nails. Since I initially wrote this post, Color Street has introduced a line of hand and nail care products, including cuticle oil. I am a big fan but I still like to make my own on occasion.
How do you make cuticle oil?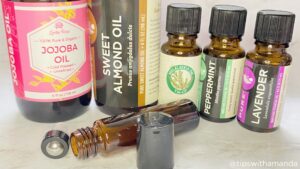 There are cuticle oil recipes all over the internet. I read a few and then decided to do my own thing. I'm new to using essential oils and in my research, I found that when making something you intend to use multiple times daily, it's best to have a dilution of 1%. I found this really handy calculator to help me figure out ratios to use. I have never purchased any products from this site, so I cannot tell you anything about them. Purchase your essential oils from your favorite place to buy them.
Also, you absolutely do not have to use essential oils in your cuticle oil. You can just use jojoba oil & see benefits. Jojoba is a really great oil to use because it is very close to the oil naturally produced in your skin & easily absorbed. But with that said, I chose to mix mine with other oils.
The recipe
I used the following:
1 tablespoon jojoba oil
1 tablespoon sweet almond oil
2 drops tea tree oil (melaleuca)
2 drops peppermint oil
3 drops lavender oil

After mixing the oils together (I used a glass measuring cup), I put the oil into glass roller ball bottles. I have also used pens like this in the past. Both options are convenient to keep in the cup holder of my recliner, in my purse, on my desk at work, etc.
Why did I choose those oils? Jojoba oil is a natural antioxidant and contains vitamins and minerals (including vitamin E). Sweet almond oil also contains vitamin E as well as vitamin A, zinc and Omega-3 fatty acids. Tea tree oil is said to be antibacterial and antifungal. Peppermint oil also has antifungal properties. Lavender oil is said to calm inflamed skin and strengthen weak nails. And I like how it smells.
Other oils that may be good for nails are frankincense, myrrh, lemon and eucalyptus. However, I chose not to use them. The 1st 2, I simply do not have. Lemon oil can actually remove nail polish (probably not when it's so diluted, but I didn't want to chance it) and eucalyptus reminded me too much of a first aid antiseptic item my mom had in the medicine cabinet when I was little.
Great. I have cuticle oil. Now what?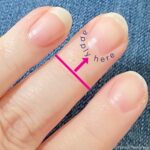 Apply it! I apply cuticle oil to the tip of my finger, starting in the area where the line in the image is (top knuckle). I apply up to the base of my nail, or proximal nail fold. If my nails are long enough and I'm using a cuticle oil with a brush applicator (like the pens above), I also like to apply underneath my nails. After I apply the oil, I rub it into my skin. The massaging can also promote circulation in the nail matrix which can help your nails grow. You really can't use cuticle oil too often. It's best to apply multiple times per day. The only time you don't want to apply cuticle oil is right before or right after polishing your nails. The oil can interrupt the bond between your polish and your nails. This can lead to chipping, or in the case of Color Street, cause it to not "cure" properly (the strips can come off).
Disclaimer
I am not a nail technician. I am not a medical professional. I'm not even an expert on essential oils. I am a person who likes pretty nails. If you have any nail health concerns (or any health concerns in general), please seek actual medical advice. Before using any essential oils, do your research and talk to your medical care provider. For example, I've heard there are some essential oils that are not safe for pregnant/breastfeeding women.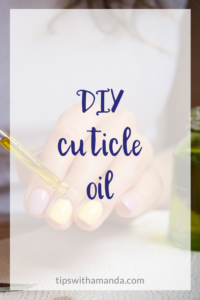 P.S. Some links in this post are affiliate links. See disclosure here.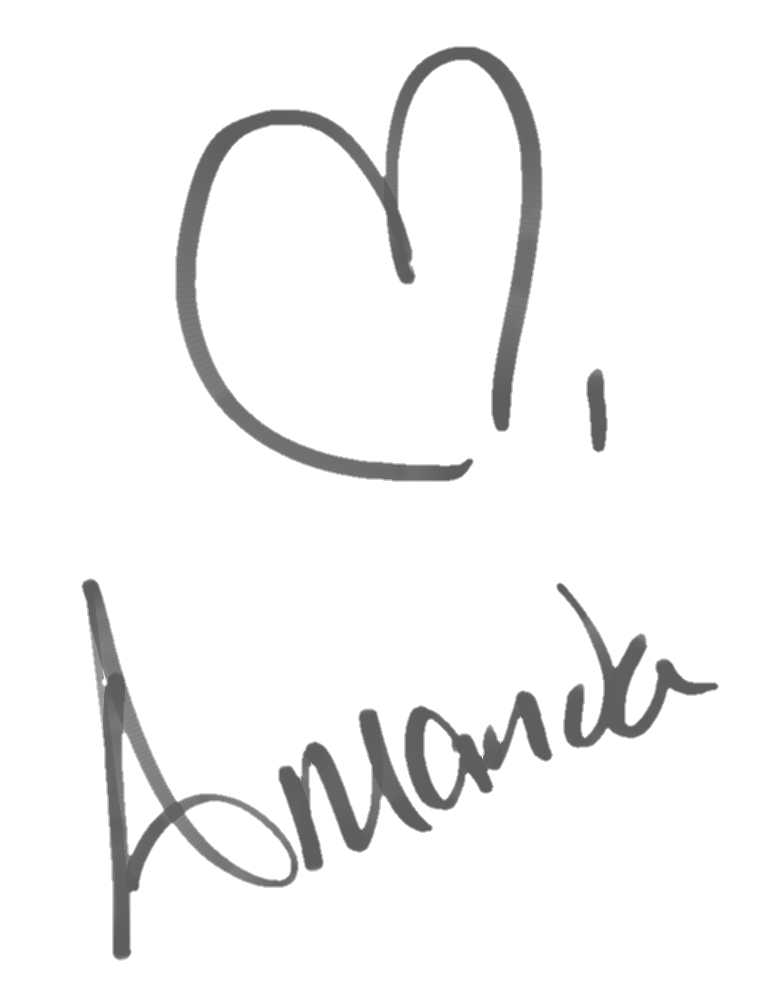 Need general shenanigans or want to talk nails? Join my
Facebook group
!